A couple of fotos. More at fotopic.
This guy has lots of reasons to be happy. The tree fell the right direction and it's already on the curb so it can just be hauled away next time the trash starts up.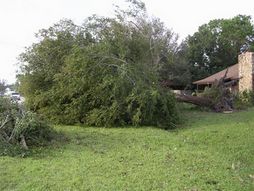 I got such a kick out of this one. Never to late to add hurricane straps to a roofing job, I guess.




This is about the extent of the hurricane preperation at my house.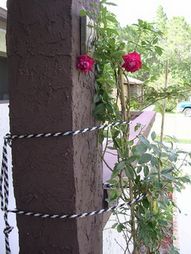 Can you tell from which direction the wind was blowing?




This is three houses down from me. His back porch ended up all over his front yard and across the street.




I'm not sure why the links aren't working. It might be that they're too new. Hopefully they'll show up eventually. They seem to be ok on the site.